The Heart of Food is our foundational support program to soften anxiety, connect with your heart, and bring more ease into your relationship with food.
Where people often get stuck:
When you struggle with overeating, binge eating or have a painful relationship with food, there can be so much anxiety about what or how to eat. You can feel a painful lack of self trust – how do I trust myself to have a healthy relationship with food when I've never had a 'normal' relationship?
The relationship you have with food can start to color everything , seeping out to filter how you see yourself – your whole being.
This can create frustration, shame, and urgency – a feeling of, "I need to fix this now." It can lead to feelings of stuckness, where you feel trapped in helplessness and collapse.
The key to healing:

One of the keys to getting unstuck is healing your relationship with food: healing the relationship you have with what you're struggling with.
I've found three things that help shift this relationship, what you'll learn in The Heart of Food:

Understanding the primary emotions and needs that drive food 'stuff.' There are a few primary emotions and key ways we use food to self soothe, care for stress, or to soften feelings of overwhelm. When you learn how some of these basic drives work and why you get stuck, you can soften the blame that says, "It's all my fault."
THE KEY TAKEAWAY: Gaining insight into what's going on underneath the food is grounding and calming. It gives the left brain a road map to orient you to the 'lay of the land.' This puts you in a position of being a strong, caring leader, where you can steward your 'overeating parts' through the growth process

Softening shame, judgment, and self blame. When you struggle with any kind of compulsiveness with food, it's easy to feel frightened by it. Because it feels so scary, there's often a lot of self blame and frustration – a feeling of, "Why can't I get my food under control?" But in truth, it's not your fault – there's something very tender underneath the food: some vulnerability that's asking for understanding and care. You move from the head to the heart to soften this self blame and bring in compassion for your vulnerability.
THE KEY TAKEAWAY: Moving into the heart brings softness, compassion, and forgiveness for the ways you've cared for overwhelming pain, confusion or stress with food. It activates the right brain, where you move from 'control and contain' to 'tend and befriend.' This softness is what allows the pain underneath your 'overeating parts' to feel safe enough to be touched, grieved, and healed.

Building resilience. When you combine insight with compassion, rather than feeling like a victim of food, you feel empowered: like you're standing in your strongest self. There's a feeling of emergence and new life: step by step, with the support and help I need, I can get there. To do this, you bring in play, ease and support. This reduces the load on the limbic system, moves energy, and creates space for the growth process.
THE KEY TAKEAWAY: Playfulness and distance soften the anxiety, stress, and urgency about needing to fix your relationship with food. There's more space to care for the tenderness that arises, and it feels less personal – you feel less victimized by the food. The perfectionism about needing to get it 'right' softens, and food doesn't feel so life or death. It becomes something that feels workable and possible, with room for trial and error.
If there can be distance in how you look at your relationship with food, and a space of compassion and listening, food can be something you're relating to, rather than stuck in.
That's the idea of the Heart of Food - rather than looking at food as something you need to fix, fueling a sense of urgency, you'll learn how to relate through the heart, where there's light at end of the tunnel.
Here's more about what's included and how it works:
Here's what you'll receive:
28 video lessons to watch or listen to as many times as you like
A downloadable PDF transcript of the videos that you can read, mark up, highlight, and write on
5 practices you can use in your daily relationship with food
Recordings of 5 months of Q&A webinars where folks asked questions about food
Invitations to special Q&A webinars with Karly - these special, invitation only Q&A coaching calls are for folks who've bought Karly's courses. They're held two to three times throughout the year and are a chance to ask questions, connect with others, and receive support. You receive a year's worth of these Q&As with The Heart of Food.
You can learn more about the course and sample the videos below. You can also hear from former students about how our courses have helped them. Not sure if The Heart of Food is the right fit for you? Please email us with any questions - we want you to get the right fit for you.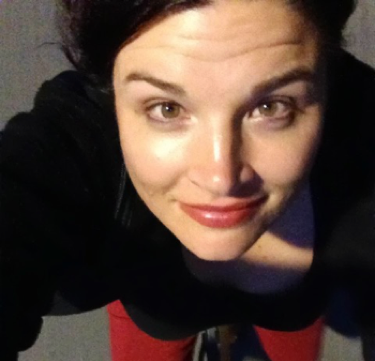 "My time with Karly's kind, encouraging, occasionally self-deprecating, humorous and loving voice was very healing for me. She gave me practical tools, planted phrases for showing myself support, lent tips for building a supportive environment around me, and
led me in a very inviting and non-threatening way through a kinder re-framing of my developmental wounds.
[Karly's] combination of maternal warmth, self-kindness, down-to-earth humor, and theoretically-grounded cognitive behavioral approach delivers a holistic and intelligent healing experience, different from those who gloss over attention-starved psychic wounds with repressive positive thinking and irritating generalizations.
Karly's focus on integrative thinking, embracing ambivalence, acknowledging pain, caressing neglected parts of my psyche, and 'being the adult in the room' provided an encompassing platform that helped me immensely."
- Jenn Lindsay, USA
Your Instructor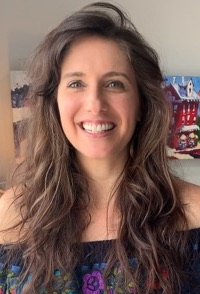 I'm Karly, your guide through the course. I help highly sensitive people who struggle with shame, sugar, overdoing and perfectionism and who yearn to create a kinder, more compassionate relationship with themselves.
There's a deeper story that lives underneath the surface story of your struggle, and this story is both more true and more merciful. It's this story that I help midwife into being. There is so much beauty - and so much tenderness - that lives in and underneath your struggles.

Growing human(kind)ness, the name of my website, means to soften self criticism and shame, and to claim the wholeness that is our birthright. This work arose from two things - from my own experience with 20 years of multiple eating disorders, chronic depression and anxiety, and from bearing witness to others' stories of challenge, growth and rebirth.
I teach classes, write books and courses, and speak to groups.
I offer this teaching in service to all who feel the shame of human stumbling and who yearn for wholeness, and a desire for a more compassionate and connected world. Underneath all my work you'll find a love for the human heart.

I live in Austin, Texas with my husband Patrick and our family, two dogs, a very frisky cat, lots of dust bunnies, and beautiful oak trees. I love good stories, good music, good food, good words, lifting heavy things, and long walks.
Frequently Asked Questions
When does the course start and finish?
This course is evergreen, meaning it starts whenever you're ready. This course has two parts: 28 videos that you watch at home, on your own, and quarterly Q&As where you can bring your questions and insights. You can can re-watch the videos as many times as you'd like and attend a year's worth of Q&A webinars.
How long do I have access to the course?
After enrolling, you have unlimited access to this course - across any and all devices you own. If we take this course off-line at some point in future, you'll be able to download materials for your own archives.
In what formats are the course materials?
Video is the primary format of the lessons in this course. This includes the Q&A class sessions with author Karly Randolph Pitman, which are webinars that you can join from a computer, tablet or phone. You can also download a printer friendly PDF ebook with the course materials.
What if I'm unhappy with the course?
We want you to be fully satisfied and to find the right fit for you! If you try The Heart of Food and find that it's not for you, we're happy to offer a full refund within 30 days. After 30 days, we don't offer refunds. If you're uncertain whether or not the course is a good fit for you, please email our support team. We've been creating courses and teaching students from around the world since 2008 - we're happy to answer your questions and we want you to get the right kind of support for you.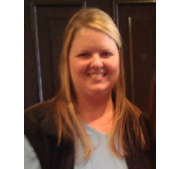 "Best money I've ever spent. Seriously. Nothing about my food issues has ever made sense before - - until now.
My thinking is changing a little every day, and your teachings are a balm to my soul. I often find myself weeping because you "get me." And you are right; the material is so deep and life-changing that I desire to go over it again and again.
Thank you from the bottom of my heart, Karly."
- Cindy, USA