The Book of Love
Reconnect with your deeper story

Your 'unruined heart'

"O Immaculate Heart of My Mother...keep me strong, fierce, loving, and able in this world. Remind me daily, that despite my imperfections, my heart remains, completely unruined." - Clarissa Pinkola Estes

You were born and wired for connection, joy, purpose, and meaning. You came with a gift to offer to the village, to your community and to our greater world. You came with a good, strong heart.

And life, in all its twists and turns, can bring its share of wounds and scars, where you feel disconnected from your heart and your gift.

When you lose your sense of connection

When we experience heartache, hardship, or pain, or when we struggle with something long term, like depression, illness, or a painful relationship with food, it's easy to feel like we're 'damaged goods' - like there's something wrong with us.
Our struggles can become the lens through which we see ourselves, coloring our perceptions and beliefs about who we are. We can lose our connection with ourselves or with our hopes and dreams - our sense of our abiding goodness, capability, and trustworthiness.
We can begin to feel as if we don't matter, don't belong, or don't have a gift to offer to the world.

It's so painful. This disconnection from ourselves is often much more painful than the surface struggle - with food, with illness, or with relationships - itself.

Your heart longs for connection

When we experience this disconnection, our hearts long to reconnect - to yearn and dream, to remember and speak our story, and to sing our song back to ourselves when we feel like we've forgotten it.

The song is still there. It may feel covered over, muted, or like it's gotten out of tune. But it's still there.

One of the ways we can reconnect to our deepest selves - to the being that we are underneath any struggle, to our soul's song - is through story, myth, image, and symbol - all the juicy revelations and reverberations of soul.

The Book of Love is a playful, art based class to reconnect to your essence: to your deeper story, to your soul song.

Nurturing connection through story + community

In this 5 week class, you'll be crafting a journal of connection - using a blank book that you fill with images, stories, symbols and more - to create a Book of Love, a chronicle and witness to your soul's story. Through this creation and through sharing a space with others, you'll reconnect with your deepest self, soften shame, and embolden courage - supporting your healing journey with food or any other challenge.

Art, story, poetry and creativity are powerful ways of supporting resilience - the new life that longs to rise in you, what lies underneath that painful sense of "something's wrong with me."

This class is a good fit for you if:
you're recovering from a food compulsion, illness, or difficult time
you're in the midst of a life transition or grieving a loss
you're yearning for healing and wholeness
you're wanting something creative, expressive, and playful to support other kinds of healing work
you love to play in the realm of soul
or if you're longing for a greater sense of connection and intimacy with yourself, your heart, and with others
*** The next group class of The Book of Love begins in early 2020.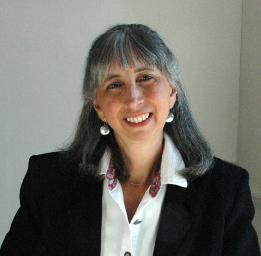 "Karly is one of the most authentic and deeply caring teachers I know. What a gift for everyone she teaches and touches, that she has an extraordinary ability to transform the struggles, insights, hard-won wisdom and growing edges of her own journey into programs that meet people right where they are, and support them–with exquisite kindness–to take their next steps toward freedom, wholeness and deep self-care. "
- Abby Seixas, Therapist and author of Finding the Deep River Within
The course curriculum:
Module 1: Walking the road home: welcoming, belonging, and wholeness

"To be human is to belong. Belonging is a circle that embraces everything ." - John O' Donohue

In this module, you'll reconnect with your heart, explore what home and belonging mean to you, and create a space of welcome for those parts of yourself that have been unloved, unfriended, or outcast.
This module is especially helpful if you feel disconnected from yourself, if you long for greater tenderness, or like you've 'fallen off' your path.
Module 2: Love's warm embrace: opening to connection, community, and holding

"Your task is not to seek for love, but merely to seek and find all the barriers within yourself that you have built against it." - Rumi
In this module, you'll be widening and deepening the circle of love that surrounds you. You'll reconnect with those places where you have known connection and belonging, and you'll gently connect to those tender places that have not known love but who long to be seen, to receive support and care, and to receive love.
This module is especially helpful if you have a hard time asking for help or receiving love from others.
Module 3: Singing your song back to you: grieving what was lost, listening for the deeper story, and touching ground

"Where there is sorrow, there is holy ground." - Oscar Wilde

In this module you'll create a space for grief to flow, seek out those talismans and reminders - who am I underneath these changing and ebbing waves? - and release shame and blame for your human journey. You'll reflect on how 'the voice of separation' shows up in your life and how to listen to the deeper story - the voice of connection.
This module is especially helpful if you need support for the grieving process, if you feel like you've been emotionally stuck, blocked or frozen, or conversely, if you've felt emotionally overwhelmed.

Module 4: Creativity and courage: nourishing the greening, the new life that longs to be born

"Good people, most royal greening verdancy, rooted in the sun, you shine with radiant light." - Hildegard of Bingen

In this module you'll be exploring your yearnings - the desires that lay within your heart - and your creative urges - the new life that longs to be born. You'll dance with the metaphors of seeds and seedlings, dragons and treasures, and courage and courting.
This module is especially helpful if you want to reconnect with your passions and desires, if you feel disconnected from your sense of purpose, or you feel like your struggles have kept you from connecting with others in sharing your gifts.

Module 5: Beauty and blessing: we enter dancing, we were born for joy

"I believed I wanted to be a poet, but deep down, I wanted to be a poem." - Jaime Gil de Biedma

In this module, you'll be a lover and finder of beauty, gratitude, praise and joy, opening to the blessing that your own birth and being offers to our world as well as the blessings that you have received from others.
This module is especially helpful if you feel disconnected from the beauty of life, if you feel worn down by your challenges, or if you're wanting to reconnect with the everyday sacredness of life.

What past students have said:

A note of transparency: As The Book of Love is a brand new course, we don't have customer feedback to share about this particular course. The following are reviews from students who've taken previous courses so you can get a feel for what we offer and how we help folks.
---
"Where do I start? I listen again and again, read again and again and keep learning new things! I'm finally changing, peeling the layers of my eating disorder, developing a loving relationship with myself so that I can then be a better mom, daughter, teacher, human!! Karly's work touches me in a way I can't fully articulate! I listen, take notes, listen again, feel so understood and supported, and see that I'm changing!"
- Julie M.

---
"Thank you from the bottom of my heart for your honesty and compassion. Your approach and writing, above any other, helps me see my eating disorder with kind eyes. "
- Emily D.

---
"I'm so incredibly grateful for finding your website when I did. It really hits home for me and as I work through the material, I am gaining so much insight and understanding about the source of my behavior patterns. I am unraveling so much about my life. Each module is a small journey towards healing old wounds and finding my true self and the courage to express her. It amazes me as I listen to your teachings and every single day something rings true to me and another lightbulb goes on. I am so grateful to finally have this insight and support in my life. Thank you from the bottom of my heart for sharing your experiences for the benefit of all of us in the community. I finally feel like I'm coming home to my own heart and I'm no longer so lonely because I'm surrounded by so many wonderful people just like me. That alone makes this whole journey worth every single step. "
- Kristin
The nuts and bolts of the course

In this course, you'll receive:
5 guided lessons to support your journey of healing and restoration
A private, closed forum/sharing space where you can connect with others in the group, share your journey, and ask questions
Bonus materials – stories, rituals, practices, poetry and other nourishment for the soul

5 Q&A

webinars where you can ask questions, share your experience, and connect with others who are also going through the course
How it works:
You watch and listen to the weekly lessons at home, on your own. There are 5 main lessons.
You use the weekly lesson and materials – poems, stories, songs, and more – to shape the creation of your Book of Love. You work on creating your book at home, on your own, with images, songs, stories, poems, notes, photos and more that speak to you.
You join me and the others who are going through the course for regular Q&A webinars. This is where you can ask questions and also share more about your own journey.
You can also share about your journey and ask questions in the private, closed forum.
The most important thing

This class is meant to be play, not work and is designed to be playful, creative and expressive.
It's a soulful approach to healing that trusts the healing power of creation, symbol and story - a natural companion to other types of healing work like therapy, contemplative and spiritual practices, trauma therapy, meditation, body based practices like yoga, dancing, or martial arts, and somatic practices.

Not sure if The Book of Love is right for you? Please email us with any questions. We're here to help and want you to find the right fit.
Your Instructor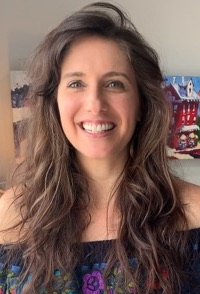 About Karly, the course creator
Hello! I'm so glad you're here. I'm Karly, your guide through the course. I help highly sensitive people who struggle with shame, sugar, overdoing and perfectionism and who yearn to create a kinder, more compassionate relationship with themselves.
There's a deeper story that lives underneath the surface story of your struggle, and this story is both more true and more merciful. It's this story that I help midwife into being. There is so much beauty - and so much tenderness - that lives in and underneath your struggles.

Growing human(kind)ness, the name of my website, means to soften self criticism and shame, and to claim the wholeness that is our birthright. This work arose from two things - from my own experience with 20 years of multiple eating disorders, chronic depression and anxiety, and from bearing witness to others' stories of challenge, growth and rebirth.
I teach classes, write books and courses, and speak to groups.
I offer this teaching in service to all who feel the shame of human stumbling and who yearn for wholeness, and a desire for a more compassionate and connected world. Underneath all my work you'll find a love for the human heart.

I live in Austin, Texas with my husband Patrick and our family, two dogs, a very frisky cat, lots of dust bunnies, and beautiful oak trees. I love good stories, good music, good food, good words, lifting heavy things, and long walks.
Frequently Asked Questions
How long do I have access to the course?
After enrolling, you have unlimited access to this course for as long as you like, including after the course ends. You will login to the private course area to access the materials.
What if I am unhappy with the course?
We want you to find the right fit for you! Please email us with any questions if you're unsure if this course is for you. After taking the course, if you're unsatisfied with your purchase, contact us in the first 30 days and we will offer a full refund.
What if I can't attend the live Q&A's?
Unfortunately, it's difficult to find a time that works for everyone in the course for our live Q&As. If you can't attend live, we record the webinars so you can watch them later. We also scoop up questions by email before our webinars, so that if you're not able to be there live, but you have a question, your question can be answered.
How is this course different than other courses Karly's offered?
The Book of Love is an art based course that is more expressive and interactive than other courses. There's less focus on learning and development and a greater focus on play, opening to the power of story and creativity.
Is this class helpful for healing trauma?
This class can be a helpful companion to other healing approaches - and it does have its limits. It's not meant to take the place of therapy or other support. If you're feeling overwhelmed by the impact of trauma or are struggling with an active eating disorder, I highly recommend getting therapeutic support. It will make your journey so much easier! The Book of Love can be a helpful companion for your healing journey, but in my experience, trauma needs more support for healing.
Any other questions?
Please reach out by email to our support team. We're here to help and want to help you find the right fit.